JONATHAN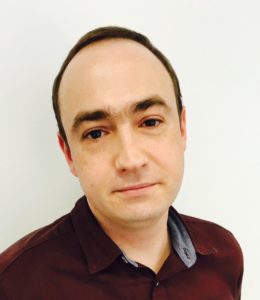 Authors at the Ruppin Agency benefit from representation from one of the most knowledgeable and best connected people in the book trade. I have more than two decades of experience working with books and authors, and the many people who connect them with the reading public.
Unlike many agents, I've worked for chain and indie booksellers – on the shopfloor, online and, for many years, at head office. So I have extensive first-hand knowledge of what makes readers buy books, and how bookshops make their decisions on what to stock among the six-figure quantity of new books published each year.
I also have close relationships with all of the UK's major publishers – not just their editors, but also their sales, marketing and publicity staff, who now play such a central role in deciding what publishers acquire.
I've also worked for publishers and agents, judged literary awards, appeared across the media, interviewed hundreds of authors, and consulted for publishers, literary journals, festivals, editorial services and prizes.
---
All translation rights are handled by The Marsh Agency.

While the Agency does not yet qualifiy for membership of the Association of Authors' Agents, being less tha three years old, it is pledged to follow that body's Code of Practice in all dealing with clients.